Gold Dust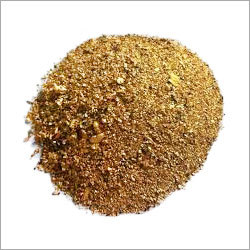 Gold Dust
Product Code : 01
Brand Name : FANKALE LIMITED
Gold Bar

Fankale has been an active player of the international market for Gold Prospecting, Gold bar supply, gold dust and gold bar selling as well as investor gold. For decades, we have provided top quality, certified and legalized gold bars and gold dust to our clientele, be it for investing or other purposes. Fankale Limited is a global United Kingdom oil & gas, mining and minerals consultancy services firm providing cutting edge sales solutions to potential buyer companies and individuals in mining, minerals and oil and gas industries.

Our transactions are well-documented and follow all the national and international legal standards. Gold is the most sought after entity in the market economy and is widely used as a form of currency, guarantee or a hedge. Fankale Limited is a major consultancy and mining services and management firm. We have a resilient and secure network of gold prospectors, gold suppliers and manufacturers. We maintain strong relationships with gold dust and gold bar supplier and gold selling Giants, national gold prospecting and mining companies, refineries, users and traders, investor gold providers worldwide. Our vast network of worldwide gold suppliers allows us to provide maximum value for our customers through the optimization of the supply chain.

Our prices are ethical and fair to both seller and buyer. Fankale Limited has developed a fine tuned and successful synergy in supply and trading of gold dust, gold bars and investor gold, making us a premiere gold prospecting company and assistant to major gold prospecting agencies and companies, especially in newly emerging gold havens like Ghana and Sierra Leone. Sierra Leone is among the major countries that have the largest deposit of gold and diamond in the West Africa sub region and also among the major producers and exporters of good quality raw gold and gold dust as well as rough diamond in Africa.

As part of our core values and ethics, we ascertain that our impact on environment and communities is always positive and developmental in spirit. Therefore, Fankale limited has a major network of indigenously supported companies and also supports numerous Gold artisan mining communities to facilitate gold prospecting, faster and authentic gold bar and gold dust supply, gold bars selling and providing investor gold to our clientele. Being a major mandated and authorised gold dealer, we have helped numerous clients in executing successful and profitable gold prospecting deals. If you have a passion for gold prospecting, or a need for gold bars, gold dust and investor gold, then you can trust Fankale to provide you with the best deals and authentic gold.