Crude Oil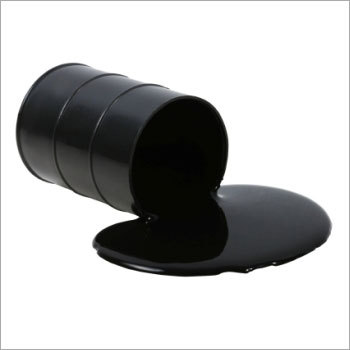 Crude Oil
Product Code : 03
Brand Name : FANKALE LIMITED
Crude Oil
Crude Oil Suppliers and Manufacturers

Fankale limited has been a trusted and reliable name in the crude oil industry for decades. Our customers vouch by our professional standards and we have carved a considerable reputation and niche for ourselves in the arena of Crude oil selling, the crude oil supplying and manufacturing. Fankale Limited is a global United Kingdom oil & gas, mining, and minerals consultancy services firm providing cutting edge sales solutions to potential buyers companies and individuals in mining, minerals and oil and gas industries.

Crude oil is the elixir of today's capitalist and market economy. It is one of the most sought after mineral and therefore, naturally, the transactions revolving it (whether it is first party seller or the buyer, or any third party investor) can be tricky and also insidious. Thus, it has been Fankale's steadfast endeavor to decipher crude oil industry for its customers and simplify the whole procedure and expedite the processes as crude oil sellers, crude oil suppliers, and manufacturers. Fankale Limited is a leading name in the field of global miners and mineral extractors. We are premier crude oil sellers, crude oil manufacturers, crude oil suppliers group with specific professional skills.

Fankale Limited has a resilient and secure network of crude oil sellers, crude oil manufacturers, and crude oil suppliers. We maintain strong relationships with oil majors, national oil companies, refineries, users, and traders worldwide. Our vast network of worldwide suppliers allows us to provide maximum value for our customers through the optimization of the supply chain for each particular product. All transactions of crude oil selling, supplying and manufacturing are made with impeccable and proper documentation so that no scope is left for any unforeseen and unwanted consequences. We guarantee value for money to our customers who are newly entering the crude oil market in the world. All crude oil business is conducted in our constant presence and support so that healthy transactions can be facilitated between the buyer and seller.

Fundamentally, we remain committed to conducting our business upon transparent financial and operating platforms which are a leading core value of our firm, augmenting our existing reputation as a reliable partner. For Fankale Limited we believe that Persistency gets it, consistency keeps it. We are a Mandated and authorized Seller of Crude Oil (BLCO – Bonny Light Crude Oil). Bonny Light crude oil is a high grade of Nigerian crude oil produced in the Niger Delta basin and named after the region around the city of Bonny. The very low sulfur content of Bonny Light crude makes it a highly desired grade of crude oil due to its low corrosiveness to refinery infrastructure and the lower environmental impact of its by-products. We officially work with direct sellers authorized by NNPC (Nigerian National Petroleum Corporation) and have the allocation details as a proof available on Shell Screen. If you have a crude oil selling, buying or supplying requirement, then Fankale is the place for you.